Player Ratings From The Portland Game
Updated: Jul 28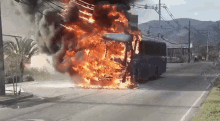 Wow. Thiagoat. Atlanta United played their best game of the season against Portland and importantly proved that they were able to beat the low block. The game saw yet more ridiculous Thiago Almada and Caleb Wiley performances, Gigi score his first goal, and Araujo get on the scoresheet.
Player Ratings
Guzan- 5.5/10 Brad didn't get many chances to show his skill and conceded a goal that he couldn't really be expected to save. A thoroughly mediocre performance.
Gutman- 6.5/10 A really solid performance, he played well on the ball and defended competently. A good game but nothing to write home about.
Miles Robinson(subbed 89th)- 6/10 A good performance from the U.S. international, he defended well and won a couple important aerial duels. Miles also did well defending a few counters.
Juanjo Purata- 6/10 Similar to his counterpart, a very good game but nothing to write home about as there were few opportunities to prove himself.
Lennon- 6/10 Another good shift. He got up and down the field well and put in two crosses. He looked a little lost when he cut inside to make runs, though.
Ibarra(subbed 73rd)- 7/10 Another really good game from the defensive midfielder. The enforcer carried out his role well and had an impressive 3 for 3 long ball accuracy.
Amar Sejdic(subbed 77th)- 6.5 A good performance from the midfielder, nothing super notable other than a random acrobatic effort in the 71st minute that amounted to nothing.
Caleb Wiley(subbed 73rd)- 8.5/10 The kid can do no wrong. He had another stellar game getting the opening goal and a good assist for Gigi. If he continues to play like this he will definitely earn a spot in Europe.
Thiago Almada-9.5/10 Thiago is him. An utterly ridiculous 2 goal, 2 assist game that surely solidifies him as the best player in MLS currently and someone that will demand a hefty price tag from Liverpool or someone on that level this summer.
Luiz Araujo- 7.5/10 Luiz got himself a nice goal and had a decent game. He had a couple great runs down the wing but wasn't able to create an brilliance outside of his goal.
Giorgos Giakoumakis(subbed 77th)- 8/10 Giakoumakis will fit in perfectly, we finally have a striker eager to make runs in behind and to press the defenders. He probably put the ball in the back of the net two or three times before finally being onside for a goal.
Substitutions
Santiago Sosa(subbed 73rd)- 6.5/10 Sosa is nice to see back from his suspension and played perfectly well. He had an accurate long ball and went 2 for 2 in tackles. Perfectly fine.
Derrick Etienne Jr.(subbed 73rd)- 7.5/10 Etienne played well out wide and was unlucky to only have a big role in one goal. But his assist was a good one for Almada. He had a good performance in his 20 minutes but will be hard pressed to win a starting spot from Wiley.
Ajani Fortune(subbed 77th)- 6/10 It was exciting to see Ajani Fortune get some minutes but I honestly can't remember a thing about his performance other than that he was attacking some which was fun to see.
Miguel Berry(subbed 77th)- 6/10 Berry never really clicked with our attack. He seems like he would be good to have, a massive target in the box, but he never fit into the system and wasn't able to do much with his time on the field.
Luis Abram(subbed 89th)- There wasn't enough time to make any conclusions about Abram. It is nice to finally have some depth all across the field and he is definitely a good to have available on the bench.